The SEIR Includes Paper on Joint Appraisal of CMMI and MpsBr
The first joint appraisal performed using the CMMI and the Brazilian MpsBr (modelo de procesos de software do Brasil) was performed in Belo Horizonte, Minas Gerais, in 2009, by a team of selected experts. From the MpsBr the team lead was Ana Regina Rocha. Andres Rubinstein was the team lead for the SCAMPI. After a presentation at the Brazilian Conference on Quality, the paper has been posted into the SEIR (Software Engineering Information Repository - https://seir.sei.cmu.edu/seir).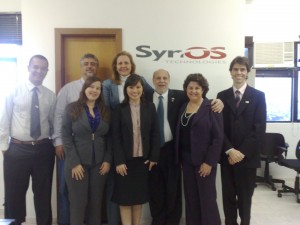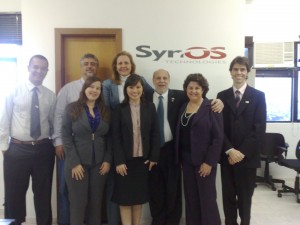 Austin SPIN Meeting Hosts Liveware's VP Jorge Boria
Austin's local Software Process Improvement Network (A-SPIN) sponsored Liveware's Jorge Boria as a speaker in their May monthly meeting. Jorge addressed the subject "When Good Enough Makes a Project Early Enough or: Don't Try to Be On Time!" This meeting was jointly sponsored by the Austin IEEE Computer Society. The presentation is already in Slide Share. The presentation was very well received. All comments were positive. One of them (on the session) read: 'one of the best in the last few years'. We look forward to perform more presentations for our colleagues, since they do so much for our self esteem!