People
---
On Wednesday March 4th, Jorge Boria, co-founder of our company, passed away. In his memory Liveware Inc. will continue the innovation and professional services that he envisioned. He was a great interpersonal communicator, dynamic leader, his greatest strengths were his abilities to detect and develop opportunities to successfully lead change; and in motivating others to follow them by helping them easily grasp complex information.
Jorge was an author and popular presenter having over 200 conference seminars and over 20 papers and articles to his credit.
He has three books written by him whose titles are "Software Engineering" and "Operating Systems Design" and "The Story of-Tahini Tahini: Process Improvement Agile Software Methods and Maturity Model MPS". He taught for many years at various universities in Argentina. His work in the National University of Central Buenos Aires was particularly prominent because it raised the curriculum Career Computer Science at international levels. The university decided to honor him in life by giving its name to the Institute for Systems Tandil Ing. Jorge Boria. Jorge is considered the father of Software Engineering in Argentina.


---
A strong performer in every field of Software Engineering, with world-class technical and managerial expertise, Viviana has had many positions of responsibility during her 25 year career. She is a leader and a strong participant, constructively working with others, and commitment to excellence is the focal point of her endeavours.
Viviana holds a diploma in Computer Science from the Universidad de Buenos Aires, Argentina. She is fluent in Spanish, English, French and Portuguese.


---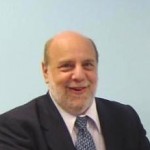 Andrés Rubinstein
Mr. Andres Rubinstein is an experienced software development manager who has covered most aspects of the life cycle, from developer to general manager, with an emphasis on the technical and organizational.
He is founder, president and IT Manager of Tecnovoz, a Telecomo Technology company. Mr. Rubinstein brings to the team of Liveware Lead Appraisers his vast experience in embedded systems and real-time applications. He is fluent in Spanish, English and Portuguese.