Liveware
Posts by Liveware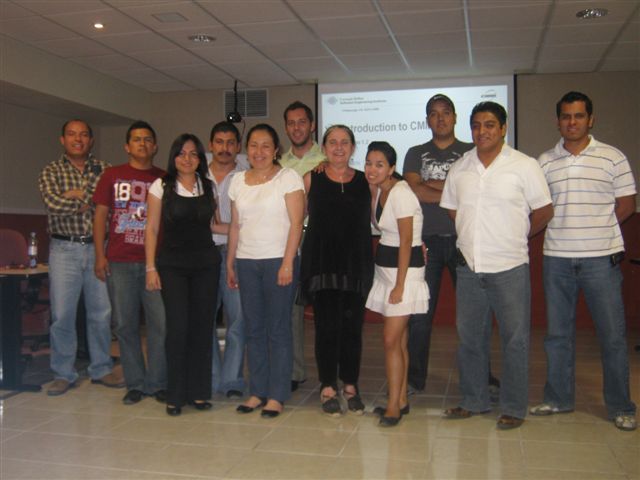 Organized by Liveware's Mexican affiliate, Qualtop, the city of Leon in the state of Guanajuato, in Mexico, received Viviana Rubinstein to teach the Intro class in April 28th.

The Buenos Aires branch of an international IT and software development services company is pressing to become a High Maturity organization. With such lofty goal in mind, and aware of the great reputation of our "Building High Maturity Assets" workshop, they held the class internally. Over twenty people attended, and some of the comments were outstanding support for our trainer and material.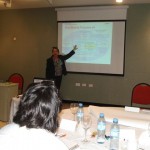 Viviana is pictured here in front of the class in Buenos Aires. Liveware Inc. has the largest number of Intro Classes taught in Argentina and the largest number of attendees in South America. One of the multiple benefits of taking the class from Liveware is the LinkedIn group that allows you to keep in touch with your trainers and all past attendees.


Jorge teaches the Intro class one more time, to his prospective team members for an upcoming appraisal, and some other process improvement connoisseurs in Houston, TX.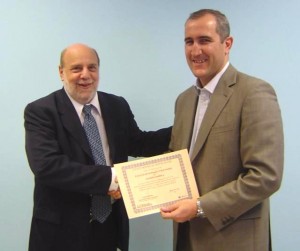 Andres Rubinstein, one of our several successful affiliates, is shown in this photograph congratulating the sponsor Ubaldo Serna from GFI Informatica, after the appraisal team found the organizational unit compliant with the practices and goals of Maturity Level 2 of the CMMI. Andrés immediately flew to Panama for his next assignment.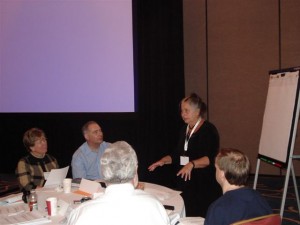 Viviana Rubinstein and Jorge Boria are one step closer to becoming Certified Instructors of the Official Introduction to the CMMI for Services SEI class. In a hard working two-day class, Viviana and Jorge had to perform in front of highly talented colleagues and supervised by SEI Scientists and Visiting Scientists. The task: To create new ways of teaching the material for more efficient, effective learning.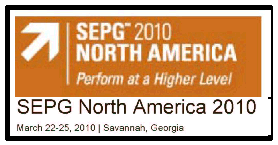 Located this year in beautiful Savannah, Georgia, with its ancient trees and haunted houses, the SEPG NA was a success with its quality presentations and always interesting attendees. Viviana and Jorge represented Liveware, always present with a booth in the Exhibitors Floor.

Once again in lovely Rio de Janeiro, Liveware taught the Intro to the CMMI DEV Class. Viviana is pictured here with some of the attendees, a wonderful bunch of students that challenged every notion and benefited from the experience of their trainers.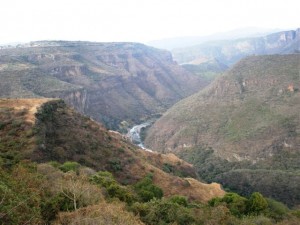 In beautiful Guadalajara, Jalisco, Jorge Boria taught for the 40th time the official Intro to the CMMI class to a full class of 22. Viviana Rubinstein was the co trainer.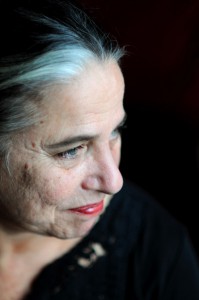 Viviana Rubinstein, Liveware's President and CEO, acting under the authorization of the SEI presented for the first time in Madrid the one day Services supplement of the Intro to the CMMI Official Class.