Liveware
Posts by Liveware
Buenos Aires, October 11th through 13th, 2011
Viviana Rubinstein and Jorge Boria coteach the Introduction to CMMI® V1.3 for Development Official Class in Buenos Aires, Argentina.
Contact to: Silvia Andino, silvia.andino@escampi.com
Thanks to everyone that make the Webinar  "If You Build It, Will They Come?" a huge success!!
We had more than 300 attendees from over 32 countries!!!
And thanks to CAI's IT Metrics and Productivity Institute for such an excellent organization!
Mendoza, April 12th, 2011
Viviana Rubinstein teaches the Services Supplement for CMMI for Development of the Capability Maturity Model Integration® (CMMI®) Version 1.3., Official Class in Mendoza, Argentina.
More information: http://www.gpf-soluciones.com.ar/novedades_CursoOficialSEI.htm
Contact to: Alberto Sánchez, asanchez@gpf-soluciones.com.ar

Madrid, May 14th through 20th, 2011
Viviana Rubinstein and Jorge Boria coteach the Introduction to CMMI® V1.3 for Development Official Class in Madrid, Spain.
More information: http://www.caelum.es/
Contact to: Cecilia Rigoni Brualla, caelum@caelum.es
We think it should. We practice this in Liveware Inc. While most consultants adjust a single basic strategy, akin to having a single life cycle, we use tools in agreement with the culture. Understanding what the culture is becomes a big part of the diagnosis. With the accumulation of years and experience it has become almost a sixth sense for me, but if I have to help someone come up to speed, I use a model. The model is the Conflicting Values Framework and it comes with a tool, the OCAI. I have nothing to do with the tool or the model, so this is free and disinterested advertisement from which I benefit in no way.
http://www.ocai-online.com/blog/2011/03/Interview-Jorge-Boria

(Photo of London's Rudy Weller's' Three Synchronised Divers' on the roof of the Criterion Building Haymarket)
Liveware's CHMLA performed a Gap Analysis in one of Trinity's (UK partner company) customers. The result was praised by the customer POC. We quote: "Jorge,  Many thanks for your time, energy and, most of all your deep insight. I have received very positive feedback in the last couple of days and we believe that the results of the week and your summary in particular, will significantly accelerate our progress and understanding."
We want to help companies achieve their goals. We believe that process improvement is the road, and that the CMMI is the framework.


Austin's local Software Process Improvement Network (A-SPIN) sponsored Liveware's Jorge Boria as a speaker in their May monthly meeting. Jorge addressed the subject "When Good Enough Makes a Project Early Enough or: Don't Try to Be On Time!" This meeting was jointly sponsored by the Austin IEEE Computer Society. The presentation is already in Slide Share.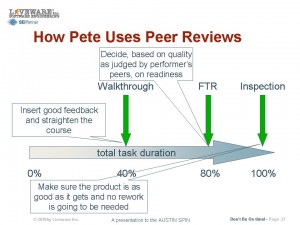 The presentation was very well received. All comments were positive. One of them (on the session) read: 'one of the best in the last few years'. We look forward to perform more presentations for our colleagues, since they do so much for our self esteem!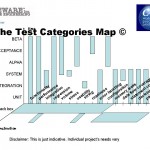 Under the auspices of the ITMPJ, Jorge Boria presented Risk Driven Testing to an audience of over two hundred from more than twenty countries. Jorge's presentation can be seen at the archives of ITMPJ.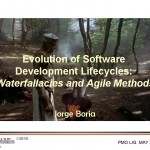 The Project Management Institute local chapter in Austin holds monthly luncheons. On April 2010 they invited Liveware's Sr VP Jorge Boria to present on the subject of Agile Methods, in particular Scrum. Jorge's presentation, very well received by the more than sixty people present, can be seen at Slide Share.